| | |
| --- | --- |
| | The Loan Process |




The Mortgage Company
123 Main Street
Anytown, NY 20317
USA
(212) 555-4321
(212) 555-1234 fax

Send Us

E-mail

© Copyright 2011
The Mortgage Company
powered by Website2Go.com
All Rights Reserved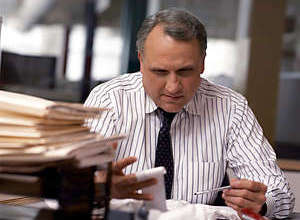 Although we try to make it simple and easy for you, obtaining a mortgage loan is not a trivial process.
Here we explain the ins and outs, the paths and pitfalls of the process. You may see very little of these goings-on but understanding them can't hurt.

The Traditional Loan Process
To be complete, and to take the mystery out of mortgages, we have described the traditional path here. Most of these things will be going on behind the scenes while you relax and think about your new home or what you will be doing with the cash from your refinance.

Analysis
Your loan application is submitted through your loan officer, who becomes your representative in the loan process. It is to the loan officer's advantage to get you your loan, since the officer's compensation is based on loans successfully completed. Your loan officer assembles the documents in your file, and reviews your file with two things in mind: Do you indeed qualify for the type of loan you want, and will it pass smoothly through the underwriting process. Essentially, the loan officer must "pre-underwrite" the loan to make sure it will pass muster.

Packaging
The loan officer puts all the collected documentation in order, anticipates any unusual circumstances that may affect your loan approval, and writes a cover letter to the lender that emphasizes your strong points and "sells" you as a borrower.

Once your loan package is put together with all appropriate notes, it goes to your loan processor, who will order any additional information the lender may need. This may include, for instance, verification of your bank balances, employment, and mortgage or rental payment history.

These items take about a week to gather, after which your loan is ready to submit to a lender. Your loan officer will then reconfirm your original intentions about your loan program. If you have not already locked in your loan, the officer will review the direction of interest rates with you, and, if rates are rising, may suggest you lock in your loan now.

Submission and Underwriting
Now, your loan is submitted to a lender. The lender sends it to the underwriting department, which reviews the file for compliance with the guidelines specific to the program you have selected, and assesses whether or not you are a good credit risk. The underwriter is the first, but most important, gate through which you must pass to loan approval.

One of four things can happen here:

If you are not qualified for the program, you are declined. This should be a rare occurrence if your loan officer has done his job properly.

Your loan is put in "suspension." It is not approvable in its current form because there are some important questions about the interpretation of your loan package. However, we are given a chance to address those questions, and the implication is that the loan will be approved if the questions are addressed in a satisfactory manner.

You are approved and ready to go, with no further conditions or questions. This is rare, too, as each underwriter focuses on different areas, and though they want to make as many good loans as possible, it is their job to question your file.

By far the most common outcome is that you are conditionally approved subject to meeting certain well-described conditions. For instance, if you are purchasing a home and getting a gift from relatives to help with the down payment, the lender may want to see a letter from the donor certifying that it is indeed a gift and no repayment is expected.

Response and Action
If your loan has been declined, the loan officer will review the package to determine if it can be modified - repackaged - to get an approval somewhere else.

If your loan is suspended, your loan officer and processor will help you gather the documentation or information needed, and submit that to the lender to get approval.

If your loan is approved without conditions, it's time to lock your loan, send documents to the title company, and go sign papers!

If your loan is approved with conditions, your loan officer and processor will work with you to gather those items with which he needs your help, while your loan processor will gather those items having to do with title conditions or in which you do not need to get involved.

Responses to conditions are submitted back to the lender. The underwriter reviews each response to see if it satisfies the condition, and "signs off" on the conditions one by one. When all the conditions are satisfied, your loan is fully approved and the lender is committed.

Sign-Off
At approval, a title company company becomes heavily involved. The title company is a neutral third party that, for a fee, holds all the documents and funds in escrow, and ensures that all parties get what they say they want, or points out where differences lie so the parties can resolve them.

The loan officer checks with you to find out when you would like to sign the loan papers. Documents are then ordered from the lender to be submitted to the title company, giving the title company at least 24 hours to review the documents, comply with the lender's instructions, and draw up the papers for your signature. Please exercise your wrists and forearms during this period; you will need strength for signing.

Funding
Once you have signed the papers, the title company sends the completed papers back to the lender for funding approval. In this process, the lender confirms that all its instructions to the title company were followed, and approves disbursement of the funds.

If this is a purchase transaction, funds are wired to the title company.

If this is a refinance transaction, you have a three-day right of recission. Yes, that's right, you have three working days (Saturdays included) to say "Oops, I didn't want that!" Once that period is up, you are assumed to want the loan, and the lender sends the funds to the title company.

Recording and Close of Escrow
The title company, once funds are received, reviews the file one last time to verify that all instructions are clear and consistent, and that all parties are in agreement.

The title company then disburses funds strictly per written instructions. The next day, they record all the legal documents that have been executed, and record a reconveyance on all old liens. Once the new loans (and the grant deed in the case of a purchase) have been recorded, the loan and the escrow are considered closed.