| | |
| --- | --- |
| | Refinancing |




The Mortgage Company
123 Main Street
Anytown, NY 20317
USA
(212) 555-4321
(212) 555-1234 fax

Send Us

E-mail

© Copyright 2011
The Mortgage Company
powered by Website2Go.com
All Rights Reserved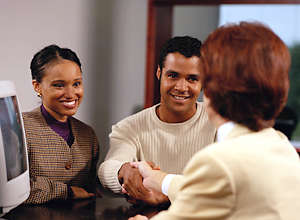 Are you paying too much, month after month, on your present home loan?

Or perhaps you've built substantial equity in your home over the years, and are now ready to convert some of it into cash?

The Mortgage Company can help you answer these questions. If the answers are yes, we can also arrange refinancing through a number of attractive options, according to your personal financial plans and needs.

Refinancing is much like securing an original home mortgage loan (see our Loan Options and Loan Process pages for details). One major difference: you can often take advantage of your equity by "cashing out" most of the difference between equity and unpaid principal - an excellent way to help pay for your children's college educations, consolidate debts, make value- and lifestyle-enhancing improvements to your home, or simply go on that dream vacation you've been putting off for years.

We can find you the best terms, and most importantly, the best rates for refinancing your home loan. Just call us at 212-555-4321 to make an appointment with one of our experienced loan counselers.