| | |
| --- | --- |
| | Buying a Home |




The Mortgage Company
123 Main Street
Anytown, NY 20317
USA
(212) 555-4321
(212) 555-1234 fax

Send Us

E-mail

© Copyright 2011
The Mortgage Company
powered by Website2Go.com
All Rights Reserved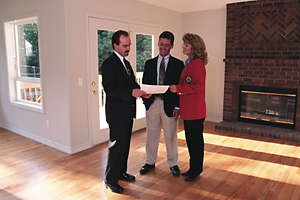 For most people, a home is the most expensive and most important purchase they will make in their lifetimes.

It's also the most rewarding - the fulfillment of The American Dream. Unfortunately for many, the most confusing and frustrating part of a home purchase is the financing: they lose sleep over mortgage rates, lock-in timing, and all the other details of this momentous transaction. We can help.

The Mortgage Company has built a reputation for demystifying the mortgage process. We will make sure you understand every part of it, even though most of the complex details take place in the background, and you, the buyer, need not be concerned with them when a trusted mortgage professional is on your side.

Call us at 212-555-4321 as soon as you begin house hunting. Let us show you how we can smooth your road to The Dream.